CDO Academy is an online education platform produced by the CDO Club, the world's first, largest, and most powerful community of C-Suite digital and data leaders.
Our goal is to provide meaningful and practical education for organizations and businesses who want to not only survive, but thrive in today's constantly changing digital world.
Instructors are leading digital and data strategists and practitioners from the world's most influential organizations.
Webinars and courses are provided online, with a focus on topics most relevant to organizations today, especially in the wake of digital disruption. This includes digital marketing, SEO, data management, identity management, cross-channel marketing, and more.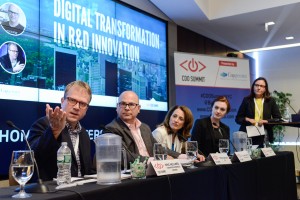 Our instructors and students are:
✰ Chief Digital Officers ✰ Chief Data Officers ✰ Chief Analytics Officers ✰  Chief Marketing Officers ✰Chief Marketing Technologists ✰ Chief Information Officers ✰ Chief Technology Officers ✰ Chief Human Resource Officers ✰ Chief Executive Officers ✰ Board Directors ✰
CDO Academy will officially launch in early 2016. Interested in becoming an instructor or sponsoring a course? Click here.